Send a Kid to Camp 2018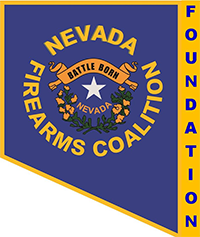 Hello 2nd Amendment Supporters,
Our rights are regularly being attacked; one way to protect them is to introduce firearms and shooting to a new generation of Americans.
The NVFAC Foundation, a 501c3 non-profit, is organizing it's first Conservation & Firearm Safety Summer Camp the week of June 11th. The cost is $250 per camper but to try to make this attractive to a broader audience we have received numerous donations from companies, organizations and individuals to allow us to reduce the price for each camper to $125. We have found ourselves a bit short and are doing a fundraiser to reach our goal.
So will you help to sponsor a camper for $250 each?
All donations, whether $250, $125 or whatever you can offer are TAX DEDUCTIBLE to the extent of law.
Additionally, if you know anyone that might be interested in their kids attending the camp please share this link with them: https://www.nvfac.org/conservation-firearms-safety-camp/
Thank you for your support.